Electric Obstetric Bed Manufacturer,Supplier and Exporter in India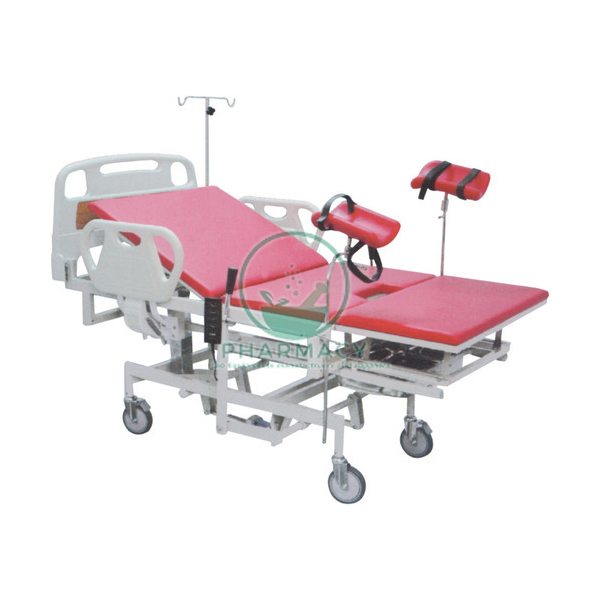 Product Code : PHOT-11914
Pharmacy Lab Equipment is a leading Electric Obstetric Bed Manufacturer,and suppliers in India, Electric Obstetric Bed Manufacturer,and suppliers in South Africa.Electric Obstetric Bed Suppliers in Mozambique,Electric Obstetric Bed in Supplier Kenya, Argentina (Buenos Aires), Australia (Canberra), Austria (Vienna), Bolivia (Sucre), Botswana (Gaborone), Brazil (Brasília), Brunei (Bandar Seri Begawan), Bulgaria (Sofia), Burkina Faso (Ouagadougou), Burundi (Gitega), Cape Verde (Praia), Central African Republic (Bangui), Chad (N'Djamena), Chile (Santiago), Colombia (Bogota), Comoros (Moroni), Congo (Kinshasa), Costa Rica (San José), Croatia (Zagreb) nda, Seychelles, Tanzania and Uganda.
Standard Features :
• This table is designed for women's obstetric and gynaecological operation, Easy operation, safe and reliable, economical and quick.
• Size : 2010 x 1060 x 660-950 mm.
• Operating positions - up / down, adjustable back rest & reverse trendelenburg position.
• All motion controlled with T-Motion Power Device (Actuator) & Battery backup.
• Adjustable leg support and sliding grip holder.
• High quality beautiful ABS engineering plastic head panel.
• Two easy lifting guardrails (1 on each side), which are safe and reliable, and can be fixed upward and downward.
• Main framework made of Epoxy Coated steel.
• 125 mm diameter noiseless castors with Central & directional locking.
• Equipped with 8 cm thick high quality foam mattress.